Director's Message
---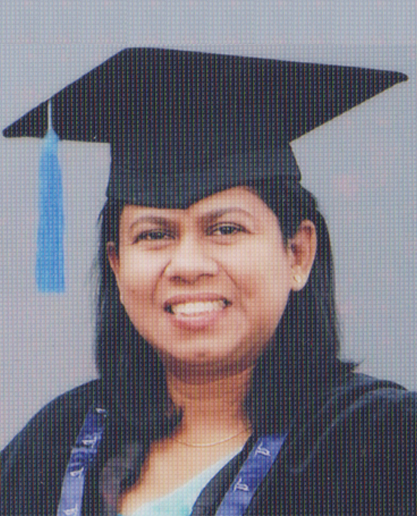 Prof. Mallika Pinnawala
Director
Centre for Distance and Continuing Education
It is a great pleasure for me to give this message to you as a director of the Centre for Distance and Continuing Education (CDCE) of the University of Peradeniya. The main objective of the Centre is to provide with equal opportunities for all aspiring to further their career goals and to open up avenues for those who are looking for education without barriers. In pursuing this objective the centre has been catering to many who had missed a place in the highly competitive internal Degree admission process of the state university system through open and distance learning mode for over three decades. Further, the centre is also conducting several Certificate and Diploma courses providing opportunities to those who wish to develop skills and obtain relevant carrier oriented qualifications from the most prestigious university in Sri Lanka.
The CDCE of the University of Peradeniya has always been designing its study programs to produce graduates who can enter to and fit in with the world of work with necessary knowledge, skills and attitudes. The centre is achieving this in two ways, namely, by introducing new courses that are in high demand in the job market and by increasing interaction between teachers and students either face to face or online. To this end, the centre has been using the internet effectively for academic and administrative works with all parties involved. I am happy to state that around 90% of our students use internet during the teaching-learning process of the Centre.
I strongly believe that our graduates will be able to change their destiny with newly acquired qualifications and serve the country and the world.
The Faculty of Management is offering the first and the only undergraduate online degree program at our university, the BBA Online Degree Program delivered through the Centre for Distance and Continuing Education (CDCE). The Diploma in Management and Development which is one of the most popular courses also is offered by the same faculty through CDCE. Further, under the Faculty of Arts we are providing many opportunities for those who do not have access to regular Degree program in Bachelor of Arts (BA) in the national universities in the country. I am happy to inform that very soon we will be offering a Bachelor of Science (B.Sc) degree programme in collaboration of Faculty of Science in University of Peradeniya. In addition, we have already called applications for the Advance Certificate in Laboratory Handling to be offered by the Faculty of Science and facilitated by CDCE. Moreover, we are also working on a Diploma in Library Science, a Diploma in Early Childhood Development and Care, a Certificate course in English and Certificate course in Tamil to offer through the CDCE in the near future.
I wish all the very best for the students enrolled at CDCE and hope they will be able to finish their degrees/ diplomas and other courses successfully and reach their aspired academic and career goals.